It's Showtime!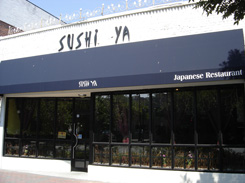 Cleavers clank, flames flare, food flies. It's showtime at Sushi Ya's hibachi table! Children and adults are enthralled by the spectacle. Although, you don't have to sit at a large communal table to order something from the very appealing hibachi menu. And it's not just hibachi food that's so great, there's also a vast menu of the finest Japanese food.

Check out our great outdoor area, where you can have dinner and drinks on a beautiful summer or fall evening!

Sushiya has been written up in Best of LI, Newsday and Zagat Rated
Please visit our newest location:
2311 Jericho Turnpike, New Hyde Park, NY
Located in the Pathmark Shopping Center

Hot Hibachi, Cool Sushi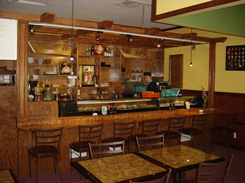 The food at Sushi Ya is fresh and delicious. A must is the toasted cod marinated in miso sauce, sweet, buttery fish that virtually melts in your mouth. The yaki shrimp, sauteed with a citrusy and light garlic lemon sauce is delightful. The sushi and sashimi platter for two is a gorgeous, generous assortment. The chicken teriyaki is cooked perfectly. Whatever you desire, Sushi Ya can cook it to perfection.

Great Service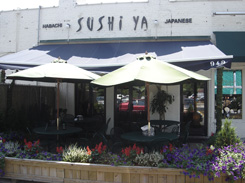 At Sushi Ya they treat you like an old friend. On your second visit, you're considered a repeat customer. If you have any dietery concerns or needs, just let them know and they will make you a dish suited perfectly for you. There attentiveness and delicious fresh food, is what keeps people coming back for more!

cheap nfl jerseys